polythene film conversion
At Recycled Plastics UK our core product is polythene bags which we supply for retail and industry. Our fully bespoke service can cater to your specific needs in terms of colour, thickness, size and type.
We have an extensive range of sacks, whether they are loose or on a roll, which are ideal for a variety of industries and uses including healthcare, waste management, domestic and industrial use. We also supply councils and local authorities with stock and bespoke refuse sacks in whatever variety they require for maximum economy.
If you are unsure of your exact requirements you can speak to our trained staff who will be happy to help.
Refuse sacks
Bin liners
Compactor sacks
Recycling bags
Industrial bags
Polythene bags
Clinical waste management
Bespoke bags / sacks
Lay flat bags: 1500mm wide x 3000mm long
Bag on roll: 450mm sealing width x 2000mm length
If you need some help or advice on any of our products please contact us and we will be happy to help.
Get in touch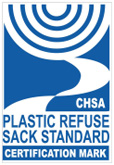 Fully accredited by the CHSA
All of our bags come with traceable manufacture and extensive quality checks. We can also offer CHSA Approved plastic sacks.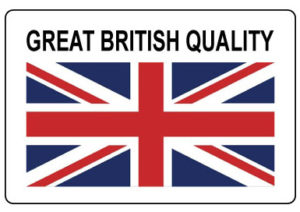 British Made
All our products are 100% recycled and British made at our manufacturing facility in the Midlands.